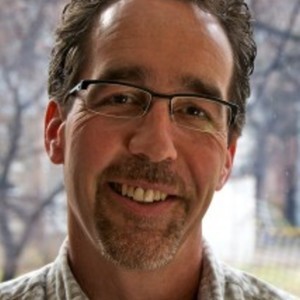 Jamie Howison
Special guest
Jamie Howison is a priest of the Anglican Church of Canada and the founding pastor of saint benedict's table. A graduate of the University of Winnipeg and of Trinity College, Toronto, he has worked in ordained ministry since 1987, serving in parish ministry, as pastoral care coordinator at Marymound – a treatment centre for adolescent girls – and as chaplain and dean of residence at St John's College, Winnipeg. Jamie has ministered full-time within saint benedict's table since the autumn of 2004.
Passionate about cultivating a critical thoughtfulness around issues of faith and theology, he has been called upon to teach and lecture in a variety of contexts and at events across the country. From 2004 through 2010 Jamie served as a member of the Primate's Theological Commission of the Anglican Church of Canada. In the winter of 2011, he spent a month as scholar-in-residence at the Burke Library of Union Theological Seminary (New York) and a second month as a resident scholar at the Collegeville Institute at St John's Abbey (Minnesota), during which time he wrote on the theological vision of the jazz musician John Coltrane.
Throughout the whole of his ordained ministry, he has understood study and writing to be an important part of his priestly vocation, and to this end has contributed to a variety of publications including Sojourners, The Anglican Journal, Esprit and Canada Lutheran, as well as to the books Get Up Off Your Knees: preaching the U2 catalogue (Cowley Publications) and Fresh and Re: Fresh: Church Planting and Urban Mission in Canada Post-Christendom (Allelon Publishing). His short book, Come to the Table, a reflection on the practice of communion at saint benedict's table, was published by our own church press in 2007. His interest in the written word is balanced by a passion for jazz music, strong coffee, and the sharing of good food and wine with his wife Catherine Pate.
Jamie can be reached through the contact button on his church website, or by phone at 204-781-8450.
Jamie Howison has been a guest on 1 episode.
June 25th, 2018 | 28 mins 19 secs

My guest is Jamie Howison. Jamie is a priest of the Anglican Church of Canada and the founding pastor of Saint Benedict's Table. We discuss the Lectionary Texts for the Sixth Sunday after Pentecost (B): 2 Samuel 1:1, 17-27; 2 Corinthians 8:7-15 and Mark 5:21-43.